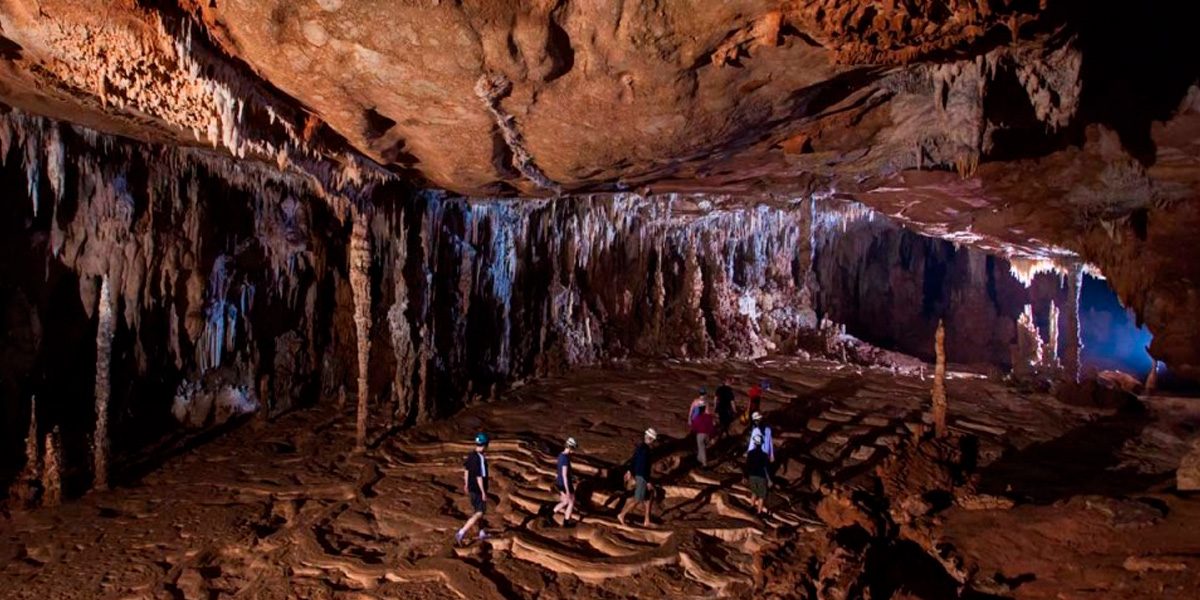 Want a real adventure? This is the tour of a lifetime! ATM caves are the most talked about adventure in Belize located in the Cayo District. ATM caves was discovered in 1989 and opened to the public 10 years later in 1998. We start our adventure in a remote jungle location hiking forty five minutes through Belize's lush tropical jungle while crossing fresh water streams. Upon arrival to the cave your guide will provide you with hard hats and head lamps as you dive in for your quick swim onto a rock shelf and where your adventure really begins! As you venture through the pitch black caves making your way between rock walls and crevasse you will have the unique opportunity to view an array of pottery, tools, and ceremonial items dating 1-1000AD. Some of the not so common artifacts are are the human remains. So far the remains of 7 adults and 7 children (all under 5 years old) have been found all of which were used as sacrificial offerings. At the back of the cave you get the unique opportunity to view the remains Crystal Maiden the price de resistance! The adventure is for those thrill seekers an adventurers!
Depart Caye Caulker on the 6:30 ferry
Private transportation to and from San Ignacio
Guided tour through the ATM caves
Packed lunch
Return to Caye Caulker
Highlights!
Adventurous hike through the jungle
Cave experience
Partake in the Maya underworld
View the skeletal remains!
FULL DAY excursion cannot be combined with any other tour