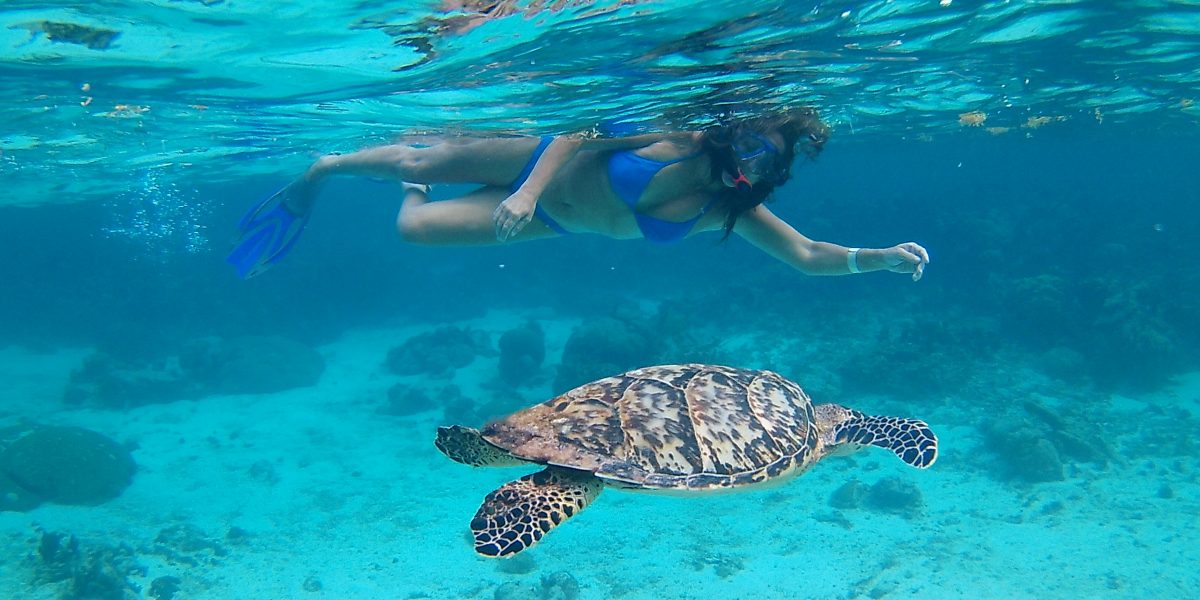 Departs Daily: 10:00am – 4:00pm
Hol-Chan, one of Belize's most beautiful and oldest marine reserve located off the southern tip of Ambergis Caye. Hol-Chan which means "little channel" in Mayan is a pictures natural beauty that allows us the opportunity to view the Enchanting Coral Reef, Seagrass Beds, and Shark Ray Alley. The entire reserve focuses on a cut through the reef (called la quebrada) which is a little more than 25 yards long (23m) wide and 30 feet (9m) deep about 4 miles southeast of San Pedro Town. It is the oldest Marine Reserve in Belize and has gained a reputation for it's variety of marine life and coral beauty. We do things a bit different on the full day snorkel experience offering our guest four epic snorkel stops with a visit to to our neighboring island of Ambergris Caye where we enjoy a group lunch at a local beach front restaurant.
Itinerary
Snorkle Hol-Chan Reserve
Lunch in San Pedro Town (Ambergris Caye)
Snorkel Sting Ray Alley
Snorkel "The Wreck" (weather permitting)
Snorkel Coral Gardens
Highlights!
Visit the famous Hol-Chan reserve!
Sharks and Sting Rays!
Sea Turtles!
Manatee (during manatee season)
Photography of your experience included!
All trips include; licensed profession captain/guide, marine park fees, purified water, fruit salad, lunch in San Pedro and photos!