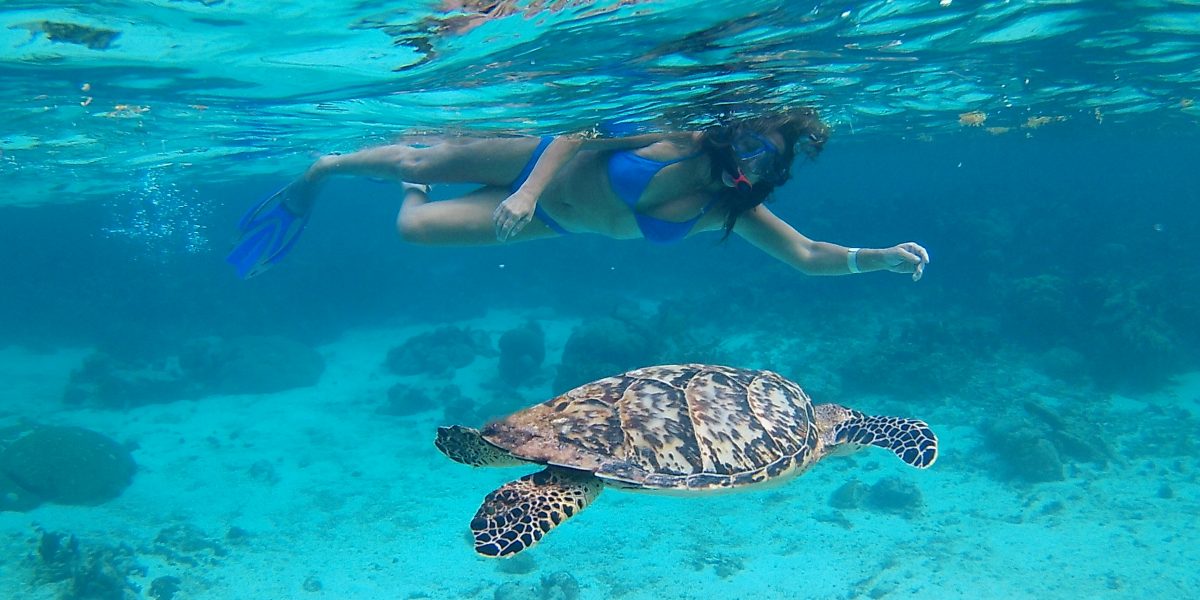 Departs Daily: 10:30am – 4:30pm
Hol-Chan, one of Belize's most beautiful and oldest marine reserve located off the southern tip of Ambergis Caye. Hol-Chan which means "little channel" in Mayan is a pictures natural beauty that allows us the opportunity to view the Enchanting Coral Reef, Seagrass Beds, and Shark Ray Alley. The entire reserve focuses on a cut through the reef (called la quebrada) which is a little more than 25 yards long (23m) wide and 30 feet (9m) deep about 4 miles southeast of San Pedro Town. It is the oldest Marine Reserve in Belize and has gained a reputation for it's variety of marine life and coral beauty. We do things a bit different on the full day snorkel experience offering our guest four epic snorkel stops with a visit to to our neighboring island of Ambergris Caye where we enjoy a group lunch at a local beach front restaurant.
Itinerary
Snorkle Hol-Chan Reserve
Lunch in San Pedro Town (Ambergris Caye)
Snorkel Sting Ray Alley
Snorkel "The Wreck" (weather permitting)
Snorkel Coral Gardens
Highlights!
Snorkel with sea Turtles!!
Sharks and Sting Rays!!
Ambergris Caye island visit (lunch included!!)
Snorkel Belize's famous Barrier Reef!!
All trips a local licensed professional Captain/Guide, park fees to enter the Marine reserve, purified water onboard, lunch, and a fresh fruit salad!