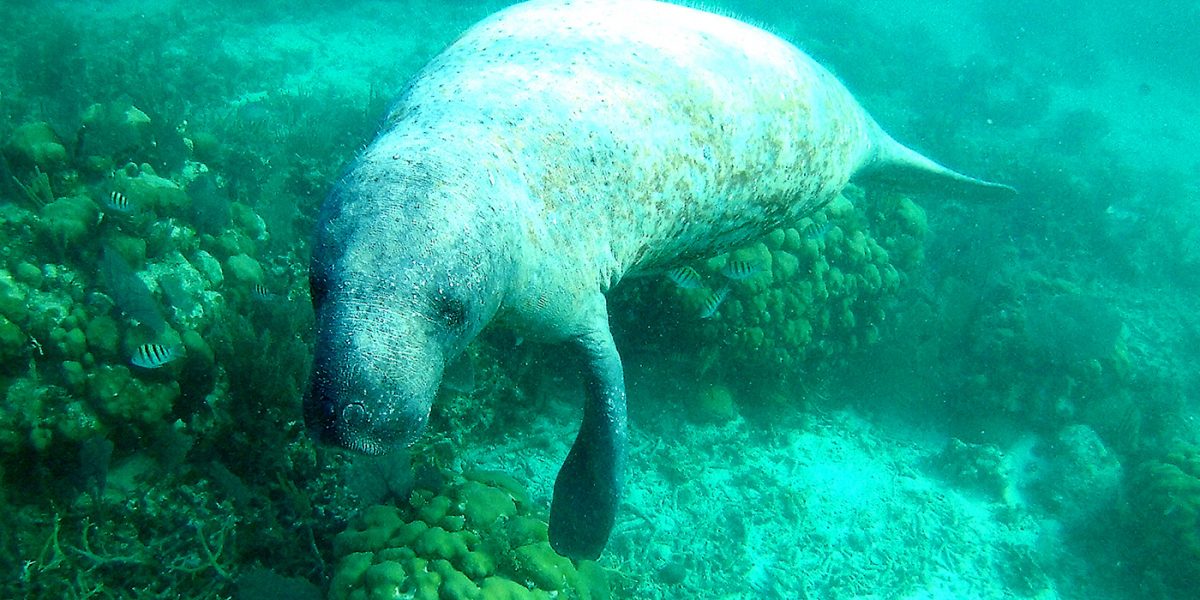 Departs Friday – Monday 9:30 am – 4:30pm
The Manatee experience is one of the best tours offered. Our Manatee tour offers our guest the opportunity to view 'Manatees in unique Belizean fashion! Manatees are listed as endangered under Belize's Wildlife Protection Act of 1981 (Auil 1998) and Belize has been described as the last stronghold" for Antillean manatees in the Caribbean, making protection for these unique creatures important for conservation. Anda De Wata Tours strives to offer our guest a front rows seat to view this endangered species at the Swallow Caye Wild Life Sanctuary.
After spending time observing our beloved Manatee (only being able to view them from the boat) we head over to a sand dune in the middle of the ocean to enjoy a typical Belizean style lunch, then head to Caye Chapel for two guided snorkel stops.
Itinerary
Visit Swallow Caye Wild Life Sanctuary for Manatee viewing
Lunch directly in the water at our "Sand Bar". (Packed Lunch)
Snorkel Coral Aquarium
Snorkel Caye Chapel Mid Reef
Highlights!
View Belizes Manatee
Sand Bar lunch access
Enjoy two killer snorkel stops along Belizes Barrier Reef!
Trips includes a local licensed professional Captain/Guide, park fees to enter the Swallow Caye Marine Reserve, purified water onboard, lunch, and a fresh fruit salad, and RUM PUNCH!